Agile Online Diagnostics, Know-how and Supporting Tools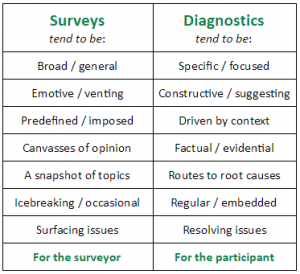 NIP's ARC solutions complement but go far beyond existing tools to manage and measure what matters – enabling teams, organisations and value chains of any size to achieve:
A

lignment of priorities, goals and behaviours.

R

esilience in capability, best practice and governance.

C

oherence in front-line performance, account management and relationships.
At the core are NIP's ARC diagnostics: agile, online tools that encapsulate 25+ years of experience supporting professional teams, and that empower individuals, teams, organisations and value chains of any size to deliver comprehensive upfront and long-term savings through a cycle of:
Engagement: involving the right people at the right times to explore, clearly identify and agree what matters.
Motivation: articulating and evaluating what good looks like for what matters, and what action needs taking to get there.
Change: regularly measuring and gauging progress, and adapting to a constantly changing context and set of priorities.
This cycle is then further supported by workshop support tools to dynamically capture and organise outputs, and Visual Action Management tools to transparently share and make progress on agreed activity.
How NIP's ARC diagnostics and supporting tools are specifically configured and deployed then depends on the application(s) they are put to.
Learn more:
All of NIP's solutions are simply accessed via a browser, are hosted on a SaaS or Cloud platform (although they can also be installed, if required), and may be deployed:
By NIP, as a managed service.
By an external consultant.
By an internal support team.