NIP was founded in 1989 by 2 ex-Hewlett Packard employees, Chris Vallé and Robert Davis. After 10 great years at HP, Chris and Robert could see that the company did not, at that time, see the long-term value of managing unstructured information (text, images, etc) for competitive intelligence, marketing and other purposes. With the advent of the web and search engines, an idea which was revolutionary at the end of the 1980s is now commonplace!
2022 – Sustainability Benefits diagnostics launched after comprehensive analysis of the sustainability domain identified serious issues that reflect the need for a Value-led approach to advance the sustainability cause alongside realising benefits for all organisations taking part (whether through conviction, through necessity, or anywhere in between).

---
2022 – Development of Value Schema, a comprehensive mapping of different "levels" of Value to each other – individual values, character traits, organisational culture, etc – to describe what Value looks like in different contexts and how its expression at one "level" is reflected at others. Synthesising and adding to multiple materials from academia and consultancies, the Value Schema is used in conjunction with the Value Realisation Framework to deliver various diagnostics.

---
2021 – Completion of Value Realisation Framework that organises and describes 45 Value Accelerators (separate and specific activities or processes to fulfil specific Value-related purposes) into 17 Value Paths (distinct "tasks" or stages that deliver a new asset, capability or "skill" in pursuit of Value), all within 9 Value Modes (distinct, but complementary, focuses for Value realisation).  This forms the basis of how most NIP solutions are created and delivered. 
---
2021 – Diagnostic support for the updated LGA National Procurement Strategy (NPS), again working in conjunction with SPS to repeat and expand upon the 2018 process.
---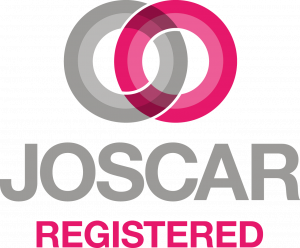 2020 – NIP again achieves Stage 2 JOSCAR certification: "The JOSCAR Registration Mark is valued by some of the largest purchasers in the defence community and indicates that your organisation has gone  through the process required to demonstrate its commitment and credentials to the industry." – Hellios, NIP's JOSCAR certifier.
---
2019 – NIP again achieves Stage 2 JOSCAR certification.

---
2019 – Development and launch with ASAP of the PCAP, a diagnostic of aspects of partnering that can be used by individuals, teams or enterprises to gauge levels of capability, diagnose perception gaps, and – in some versions – identify compliance with (and relevant resources from) the ASAP Handbook and ISO44001 standard.

---
2018 – Development of body of expertise on complexity as the explanation and heuristic of today's global environment – what complexity is, what its challenges are, why existing command-and-control approaches in response are ineffective, and what a complexity-aware approach looks like in contrast.

---
2018 – Diagnostic support for the LGA's National Procurement Strategy (NPS) launched in conjunction with SPS for every English local authority (and some in Wales and Northern Ireland) self-assess their operational status against the themes of the NPS to gain awareness, gauge their progress and identify improvement priorities.

---
2018 – NIP achieves Stage 2 JOSCAR certification.

---
2018 – full GDPR compliance implemented within MedInfoSys® SaaS – NIP's flagship application for the management of medical information enquiries – and completion of Privacy Impact Assessments and subsequent actions to ensure continued data protection compliance and good practice.
---
2017 – Agile VC engine created for 1. diagnosing the coverage and effectiveness of an existing tool or set of tools for particular applications, and 2. generating diagnostics "on the fly" with embedded cross-referencing and links to any number of existing tools.
---
2016 – Generic Value Code libraries (VCs) assembled to support the encapsulation of the "Things That Matter".  Introduction of Diagnostic Modes. 50+ tools mapped.
---
2015 – Flexible parameter creation opened up in the Diagnostic/Assessment Management Framework to enable the configuration of situation-specific diagnostic "Things That Matter" to be captured. Visual Action Management introduced to progress actions arising. 30+ tools mapped.
---
2014 – SC21 Supply Chain Management Suite and the CRAFT/BS11000 Collaborative Working Toolkit harnessed in Diagnostic/Assessment Management Framework. Gap analysis reporting suite introduced.
---
2013 – The Diagnostic/Assessment Management Framework introduced and first used to encapsulate and automate the SC21 Relationship Management Review/Relationship Measurement Matrix processes (RMR/RMM). Mappings extended to include SC21. Partner Portfolio applied to Sales Channel Management.  Kanban Board visual metaphor introduced for Action Management.
---
2012 – Build and contribute to the BS11000.com site to the Collaborative Working Community. Collaborate with The Rhythm of Business, and automate their Partner Portfolio Manager process.  Map the Association of Strategic Alliance Professionals (ASAP) Alliance Life Cycle Framework to BS11000, for inclusion in the 2013 edition of The ASAP Handbook.
---
2011 – Active Contracts Register (ACR) standalone Active Contracts Register (ACR) module was introduced. We move all of our internal content, processes, plans, activities and action management onto our own Ocelot generic framework for generating applications for managers and for their professional teams.
---
2010 – Launches of both the PL-cms Procurement Life Cycle Management system, and the stand-alone Trust Index. The Collaborative Working PAS becomes a full BS11000 Standard. 
---
2009 – Personal Health Budgets collaborative tool was launched. It was designed for Primary Care Trusts who are engaged with the Department of Health's Personal Health Budgets Pilot programme. It enables them to share information with the Department of Health and colleagues to show progress on an on-going basis, areas of positive emerging practice, feedback, issues and barriers. Hosting of operational systems transferred to Rackspace.
---
2008 – Personalisation readiness relationship development tool was launched. It helps Local Authorities better understand what is required to transform current social care systems into a model that will support the delivery of the personalisation agenda. It allows them to identify current progress, focus on developmental areas, collaborate and share best practice.
---
2008 – BS PAS 11000 Support for the emerging BS PAS11000 partnering standard was added to our Matrix Evaluation toolbox. Based on the CRAFT eight-stage model, this standard enables organisations to focus their efforts throughout the collaborative lifecycle. This self-assessment programme provides an easy to use first step for organisational development.
---
2008 – Public Sector The Procurement Contract Register Service (PCRS) was launched – our solution to Procurement Life-cycle Management. It is an easy-to-use online service which provides both a control and a strategic perspective on the internal procurement processes of Public Sector bodies.
---
2008 – Public Sector The Public Contracts Register was launched – shares appropriate contract information from the Collaborative Contracts Register on a publicly accessible website.
---
2007 – Matrix Evaluation a web-based relationship development system was launched. Based on the CRAFT methodology, this easy to use online toolbox captures the collaborative profile of organisations and highlights the strengths and weaknesses of relationships.
---
2007 – Django framework was adopted as a strategic development platform alongside Python.
---
2006 – Public Sector Our Expenditure Analysis service was launched – an online service within the Contracts Register, which allows users to analyse expenditure data from a body's accounting systems.
---
2005 – Public Sector Contracts Register was launched, a web-based system implemented for the London Boroughs, allowing groups of Public Sector bodies to securely share details of current and proposed contracts.
---
2002 – Pharms MedInfoSys® was rewritten for the web using Open Source technology and deployed at a number of locations. A validated version became available in 2004. MA Centre™, a web version of NIP's earlier Notes-based Register! system, was launched in 2003.
---
2001 – Launch of Fulcrum web-based business management system.
---
2000 – Relationship Development A suite of web based solutions was developed for Waitrose – a Supply Chain and Responsible Sourcing Management system followed in 2002 and a Market Planning and Business Management system in 2003.
---
1999 – Clean Language We did some groundbreaking work to bring metaphor and clean language from the therapeutic domain into the business world. In February, the BBC came to NIP's offices to film a module [B822 – Creativity, Innovation and Change] for the Open University MBA programme.  Launch of the Organic Ecology web-based collaborative supply chain system.
---
1998 – Python scripting language adopted as a strategic development platform.  Launch of the Lotus-Notes based Electronic Laboratory Notebook system.
---
1997 – London Stock Exchange award winning Business Transformation Project – Automation of the London Stock Exchange's UK Listings function, designed and built in Lotus Notes, going live early in 1998, later winning an Economist publication "Knowledge Capture & Access Award".
---
1997 – Financial Times Live Content Management – Re-write of the FT.com site to incorporate on-line journalist content, managed by  a workflow system designed and built in Lotus Notes.
---
1996 – New Pharms products launched – ADR Tracker for monitoring adverse events in 1996 and Register!, a pharmaceutical product registration system in 1997, both built in Notes.
---
1995 – Web-based and Open Source software introduced It became clear that the emerging Internet would dramatically impact the management of unstructured data, so NIP began developing web-based solutions. Initially, these used Lotus Notes as the underlying tool, but alternative Open Source technologies were also explored.
---
1994 – F. Hoffmann L Roche Worldwide Competitive Intelligence System Capture, filtering and organising and sharing of competitive intelligence from all F. Hoffmann La Roche specialists worldwide using Lotus Notes and a specialised drag and drop Matrix front end.
---
1994 – MedInfoSys® The first version of MedInfoSys®, written using Lotus Notes, was launched. This has become our most widely-used and most long-lived solution in the Pharmaceutical sector.
---
1993 – Vendor Qualification NIP used Notes to deliver a vendor qualification system for National Grid.
---
1992 – Lotus Notes introduced NIP became a leading technically-focussed Notes development company, joined the fledgling Business Partner programme in 1993, and became a Premium Partner in 1994. Throughout the Nineties NIP used Notes to deliver complex knowledge-based solutions
---
1990 – Information Partner launched PC LAN-based Content Management tool that captured, tagged and organised information from predominantly subscription-based information sources. It went on to win a prestigious internal BP innovation award in 1992.
About "NIP"
:
New: because, as the pace of change increases, so does the perception of what's "new".
Information: because information can be seen as a process and action – the internal (in)formation of perceptions and models. For anything to make sense, there has to be an already in-formed model to understand inputs. The notion of in-formed models led to NIP's early involvement in NLP, and later Clean Language, and how it can reveal Metaphors.
Paradigms: because, as Thomas Kuhn points out in "The Structure of Scientific Revolutions", paradigms, or world-views, shape what we can and can't see."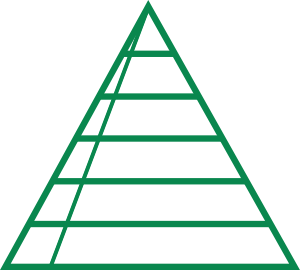 Finally, our logo reflects the Dilts logical levels.