Collaborative Leadership Profile
The Collaborative Leadership Profile is an individual self-assessment modelled on the collaborative principles underpinning ISO 44001 (previously BS 11000).
It is intended to establish an individual's propensity for engaging in collaborative behaviour, as displayed on a 2×2 Matrix with axes of Attitude and Ability.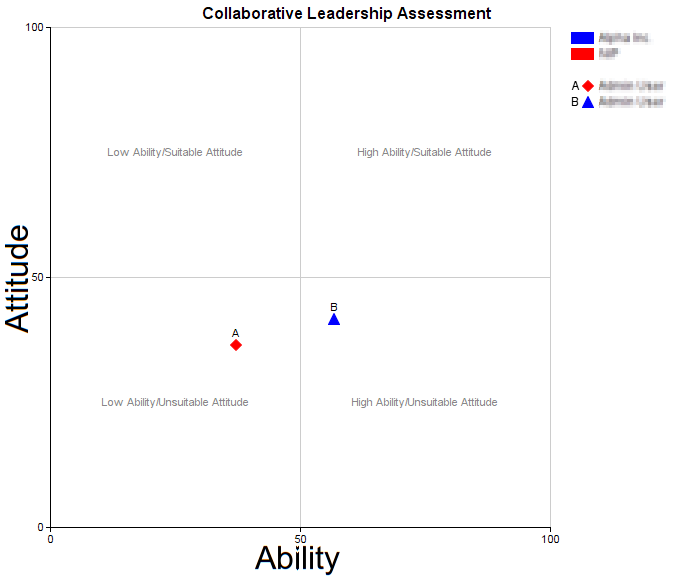 Functionality:
Web-based managed service.
Automated participant invitations, reminders and progress tracking.
Optional anonymity control.
Capture of parameter scoring and related issues.
Reports updated in real-time.
Additional options:
In-depth gap analysis between organisations, departments, functional teams, etc.
Capture suggested improvement actions.
Suggested training paths (Improvement Report).
Export comments and suggested improvement actions to action management tool.
Categorise relationships for category-based reporting.
Categorise participants under 'roles'. for role-based reporting.
How it works:
Individual self-assessments of multiple individuals across an organisation (or department, project, team, etc).
Aim to repeat every 12 months.