Kanban Actions Manager
01344 753714
mike.marten@nipltd.com
The Kanban Actions Manager and Risk Register is a visual and interactive means to capture, prioritise and progress agreed actions from multiple sources, teams and sites.
It delivers results from individual and cross-boundary Improvement Plans, and expedites Risk Registers and Issue Logs.
Overall, it answers questions like:
"How do I make sure any change/improvement initiative doesn't stall?"
"How can I make sure that the relevant people have access to the relevant actions, while also being able to have an overview of activity progression?"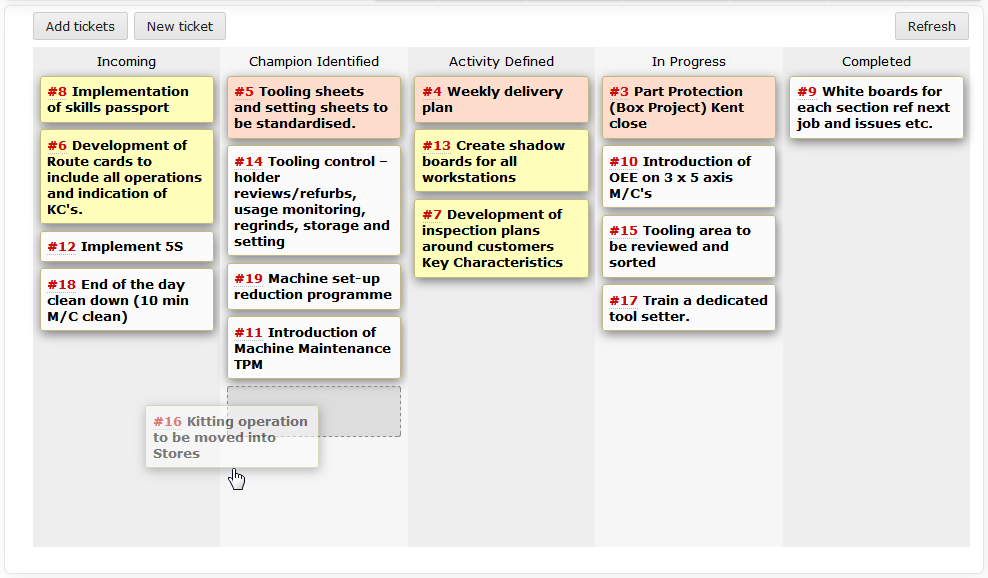 Functionality:
Web-based service, managed by NIP, but can be run by an external consultant or taken 'in-house'.
Based on 'Kanban Board' approach.
Individual and shared Kanban Boards.
'Drag and drop' visual metaphor for action progression.
Assign action owner.
Access model allows for central overview with restricted access for action owners.
Colour-coded priority.
Various progress and department reports, updated in real-time.
Generate action lists with status.
Additional options:
Facilitator/Practitioner support.
Alerting.
Customised fields.
Custom reports.
Share access with other organisation(s) (e.g. for Joint Relationship Management Plans)
How it works:
Import actions.
Assign ownership.
Track progress.
Common format to capture actions from multiple sources.
Shared space to ensure agreement on status, ownership and commitments.