Actions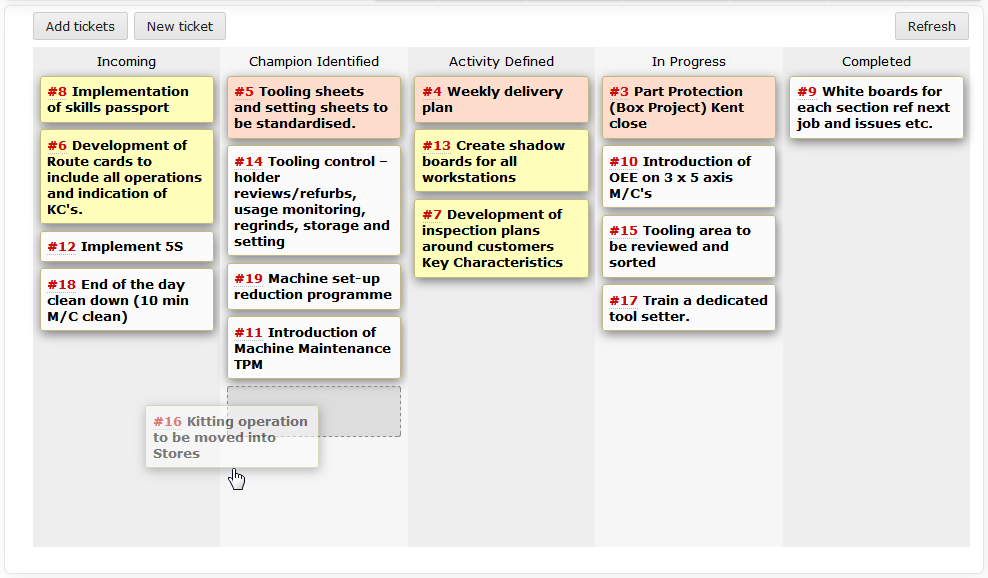 Actions typically flow from a number of areas and activities:
Customer or supplier requirements.
Change management and Improvement programmes.
Diagnostic and assessment outputs.
Existing programmes and projects.
Planning activities.
Risk and dependency assessments.
etc, etc.
Actions may also highlight areas of risk, to be captured on a Risk Register; they may also be (emotionally charged) issues sourced "from the coalface".
Addressing key issues not only builds trust, but also enhances the the quality and effectiveness of a relationship, taking it to new levels.
Action management may sometimes be handled within existing corporate systems.
However, if there are cross-boundary implications – where a "shared space" enables parties to collaborate – NIP provide solutions based on the Kanban Board visual metaphor, and the Getting Things Done methodology. This allows for more considered actions, typically flowing top-down from planning and execution exercises.
Human action is an application of human reason to select the best means of satisfying ends. The reasoning mind evaluates and grades different options. This is economic calculation.