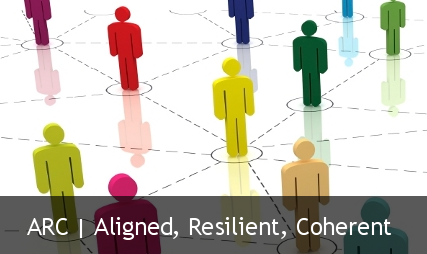 NIP delivers cross-boundary activity management capability, and adaptive diagnostic tools to:
Engage individuals to surface and resolve key issues (before they become problems).
Identify and address gaps and differences in perception – both internally and externally.
Build trust through the effective management of activities and actions.
Visualise and manage "portfolios" of relationships
Measure and compare relationship performance (beyond standard KPIs).
Capture, share and embed best practice.
Why? Because today's 'unit of competition' extends across the boundaries of an organisation, encompassing its supply chains, sales channels, alliances, etc…
…so any disruptive influence, or change initiative – whether it impacts the organisation's capability or performance, or that of its wider portfolio of participants – has to be dynamically monitored and measured, and remedial action promptly taken…. all against a backdrop of value vs investment choices that have to be made because of finite resources.
NIP's online solutions, implemented within a common approach, are delivered via a flexible and scalable technical architecture.
The result? Relationships – or 'value nets' – that are more Aligned, Resilient and Coherent (ARC).